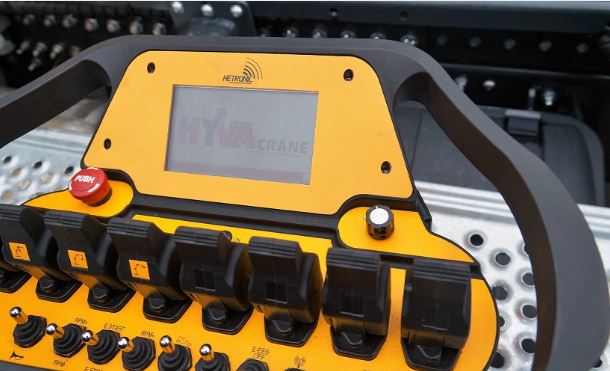 Radio remote control adds several safety advantages to the operation. The user does not have to be close to the truck while operating the crane, and can move freely around the truck, following the load and viewing the working area unobstructed. This equipment ensures that the user is not close to the truck or under the load in the event of an accident.
Radio remote control options available include :
Single hand system with proportional speed control of any single movement.
Multifunction system in which the operator can control the crane with high precision proportional control levers in every position and can supervise loading and unloading operations.